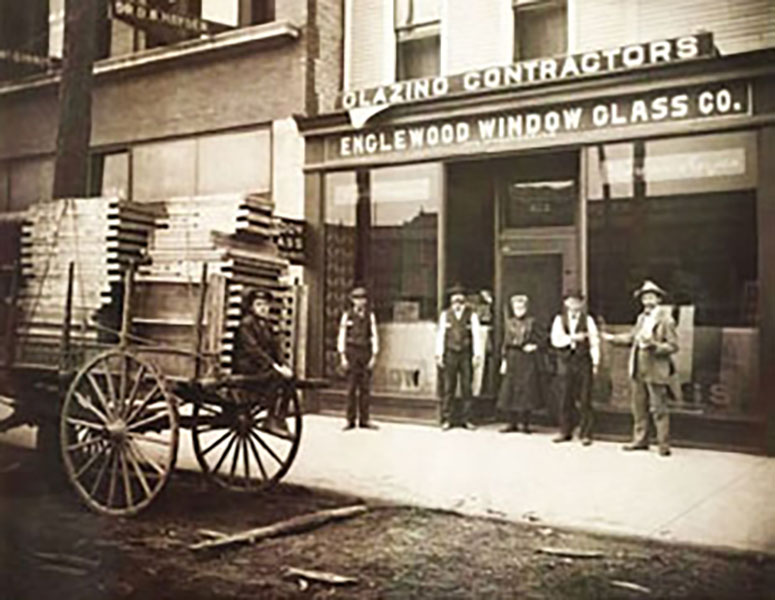 Established in 1909 in Chicago, Illinois, Enterprise Glass initially offered glass replacements and window repair services to its customers.
Established in 1909 in Chicago, Illinois, Enterprise Glass initially offered glass replacements and window repair services to its customers.
110 years later, Enterprise Glass is now a full service facility with an emphasis on installing custom mirrors and shower doors. With a century of service experience, Enterprise Glass Company is proud to be a fixture in the Chicagoland area.
Through the years we have repaired and installed windows, showers, mirrors and other glass products in and around Mokena, Illinois. As a result, the name Enterprise Glass has become associated with good quality and reliable service. We deal with all kinds of glass, except auto glass.
Testimonial 6
Matt from Enterprise Glass came out to give me an estimate on Changing out wood shelves to glass, along with measuring for 4 glass doors w/magnetic closures on a newly purchase entertainment center. The two longer doors had a special cut out at the top and I knew that might not be possible to get & was fine with just a straight cut. Side note I called over 10 places and know one was interested or said they could not do it. Matt an Jerik were amazing, clean, careful, professional & answered all my questions and address all the issues to get this job done. When they came back to install I was blown away!! Matt was able to cut the exact design at the top which I never expected would happen. Jerik was great in helping to perfectly add new holes for added shelves of glass. Also Colleen in the office was fabulous in letting me email pictures and following up on info and scheduling, Great asset to this company. I am very impressed with this Company willingness to work with me and I would refer them as often as I can.
Debbie of Tinley Park
Testimonial 5
Two young men went to our house to install new glass in two panes of a three-pane window. It should have been a 30-minute job but the house is 45 years old and it had been raining since January. The frame and everything was in worse condition than we thought, and these 2 yourg men worked steadfastly until they got the new glass in, using every trick in the book and some new ones, too. They were clever and patient and efficient and a pleasure to have working for us to resolve these problem hidden from view. Thank you for the fine service.
Dory Machtinger
Testimonial 4
We would like to take this opportunity to thank Josh, Matt Bennett and staff for their professional and quality customer service.Matt is incredible with his knowledge of product lines; he relates to each customer as if they were his only one; a rare quality in today's world. Matt answered every question we had to the highest level, and with his guidance we were to purchase our shower glass, brackets and custom vanity mirror for our newly remodeled master bedroom. Josh, your assistance to us on our visit to the store brought us confidence in our decisions to make our purchases. We got the answers to our questions with the greatest of ease. Matt and staff were involved with product installation. They worked together like a well-oiled machine. The install went off without a hitch and is stunning. They make a good team and are the foundations for quality customer service. We are new customers at Enterprise Glass, but we are forever customers now. We have already referred you to one of our neighbors. Dorothy said, "there's no place like home", and Enterprise Glass IS home!
Satisfied Client 1
Testimonial 3
First rate, from customer service to the install! Matt did a great job measuring and hanging the unit. Looks terrific and works well. A pleasure to work with professionals like these guys
Taylor Ward
Testimonial 2
We were so pleased with Matt and the installation of our shower doors. He was fabulous! We had a tight spot for the doors, and he was able to place the doors exactly how we wanted. and they are awesome! He was pleasant, professional, and very efficient! Thanks, Matt!
Kim Litwicki
Testimonial 1
This company has the best customer service I've experienced in a long time! Matt came out when scheduled for the estimate and returned on time to do the work. We had 21 feet of glued-on mirror removed. They protected the surrounding areas and there was minimal damage to the walls. Great job!! I would definitely recommend this company
Mark G.