Window Installation
Bath and Shower Enclosures
Custom Mirrors
Glass
Window Installation
Windows are often the first thing that people will notice about your home or business. When they are cracked or broken, the property value will go down. Enterprise Glass Co. has been trusted for over 100 years to complete glass window repair services. You'll be sure to get the results that you desire from our professional team of window repair and installation experts.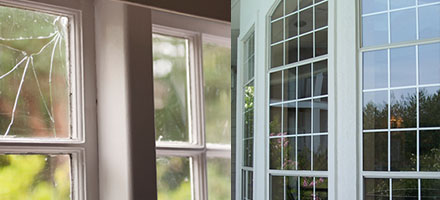 Repair your windows and your home value
• Glass pane repair or replacement
• Screen repairs
Window repair services include:
Did you know that your windows should last for a 10-20 year period on average? If your windows seem to be wearing out more quickly, our professionals can provide some suggestions on how to solve the problem. You'll be provided with the best value possible for your window repair services and only have it replaced if it can't be repaired correctly and safely.
Bath and Shower Enclosures
Custom Mirrors
Glass